Monday, October 27th, 2008
In this video, the former (or ex) Secretary of State (= Ministre de l'Intérieur) General Colin Powell explains that he has decided to support Barack Obama for the next presidential election. This is a serious blow (= un coup dur) for the Republican party, thus for John McCain.
At the age of 49, Powell became Ronald Reagan's National Security Advisor, serving from 1987 to 1989. Then, Colin Powell served George W. Bush from 2001 to 2005, as his Secretary of State. He was the first African American appointed to that position. He is considered as a moderate Republican and his support in favour of Barack Obama came as quite a surprise for analysts.
In this interview, talking about Obama, he cited "his ability to inspire, because of the inclusive nature of his campaign, because he is reaching out all across America, because of who he is and his rhetorical abilities", in addition to his "style and substance." He additionally referred to Obama as a "transformational figure". He also added that he was "troubled" by the "false intimations that Obama was Muslim." Powell stated that "[Obama] is a Christian–he's always been a Christian…," and continued, "But the really right answer is, what if he is? Is there something wrong with being a Muslim in this country? The answer's no, that's not America."
Here is the video :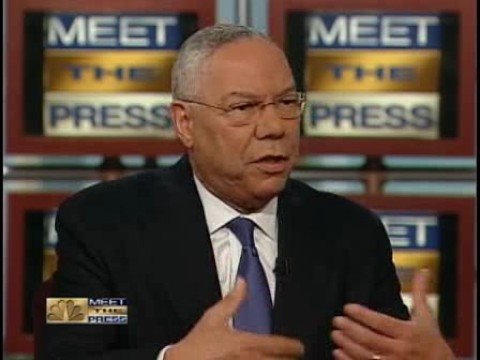 http://credit-n.ru/zaymyi-next.html http://credit-n.ru/zaymyi-next.html http://credit-n.ru/zaymyi-next.html