Posts Tagged 'American literature'
Friday, December 8th, 2017
With her books, Laura Ingalls Wilder forged a myth of the American pioneer.
more about it here
Tuesday, March 29th, 2016
Jim Harrison, the fiction writer, poet, outdoorsman and reveler who wrote with gruff affection for the country's landscape and rural life and enjoyed mainstream success in middle age with his historical saga "Legends of the Fall," has died at age 78.
The versatile and prolific author completed more than 30 books, most recently the novella collection "The Ancient Minstrel," and was admired worldwide.
Sometimes likened to Ernest Hemingway for the range and kinds of his interests, he was a hunter and fisherman who savored his time in a cabin near his Michigan hometown, a drinker and Hollywood scriptwriter who was close friends with Jack Nicholson and came to know Sean Connery, Orson Welles and Warren Beatty among others.
Published in 1979, "Legends of the Fall" was a collection of three novellas that featured the title story about Montana rancher Col. William Ludlow and his three sons of sharply contrasting personalities and values, the narrative extending from before World War I to the mid-20th century, from San Francisco to Singapore.
The book was a best-seller, and Harrison worked on the script for an Oscar-nominated 1994 film of the same name starring Brad Pitt, Anthony Hopkins and Aidan Quinn.
Harrison's screenplay credits also included "Revenge," starring Kevin Costner, and the Nicholson film "Wolf." But he would liken the unpredictable and nerve wracking process to being trapped in a "shuddering elevator" and reminded himself of his marginal status by inscribing a putdown by a Hollywood executive, "You're just a writer," on a piece of paper and taping it above his desk.
Harrison had displayed numerous talents before the general public caught on to him. He was an accomplished poet and sports journalist and a fiction writer with a strong feel for open spaces and the pull and consequences of history. He set many works in the rural north of his native Michigan, including the detective novels "The Great Leader" and "The Big Seven," and used Nebraska as the backdrop for one of his most acclaimed works, "Dalva"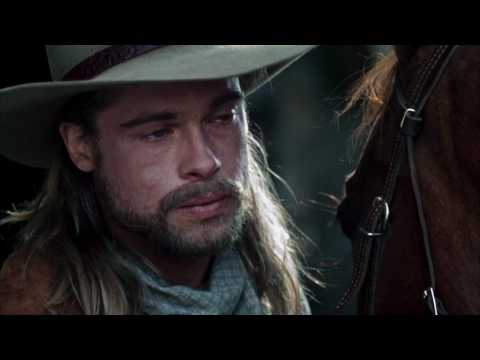 Monday, February 22nd, 2016
Celebrated author Harper Lee died at the age of 89 in her beloved hometown of Monroeville, Alabama. Her 1960 Pulitzer Prize-winning book 'To Kill a Mockingbird' remains one of America's most culturally significant novels
Lee remained, to the end, immune to the blandishments of worldwide fame, which enveloped her in 1960 with the publication of her first novel, To Kill a Mockingbird. It won the Pulitzer Prize, has sold more than 30 million copies in English, remains in print (selling more than a million copies a year) and in every school in America, and, until last year, was her only book.
To Kill a Mockingbird was the Huckleberry Finn of the 20th century," said Charles J. Shields, author of a 2006 biography, Mockingbird: A Portrait of Harper Lee. "It redirected American's gaze after WWII and the excitement of the 1950s back to the enduring problems of racism and injustice in this country."
Her endearing and enduring novel, set in 1930s Maycomb, Ala. (the stand-in for Monroeville), is the story of upstanding lawyer Atticus Finch, who defends a black man falsely accused of rape in a time and place when that could get a man killed.
The story is told through the eyes of Atticus' small tomboy daughter, Scout, and features, among many memorable characters, her neighbor pal, Dill, a stand-in for Lee's childhood friend, the writer Truman Capote, who spent his early years in Monroeville, prompting the town to refer to itself today as the "Literary Capital of Alabama."
President Obama, who presented her with the National Medal of the Arts in 2011, issued a statement :
"What that one story did, more powerfully than one hundred speeches possibly could, was change the way we saw each other, and then the way we saw ourselves. Through the uncorrupted eyes of a child, she showed us the beautiful complexity of our common humanity, and the importance of striving for justice in our own lives, our communities, and our country.
"Ms. Lee changed America for the better. And there is no higher tribute we can offer her than to keep telling this timeless American story — to our students, to our neighbors, and to our children — and to constantly try, in our own lives, to finally see each other."