Drive Novel/film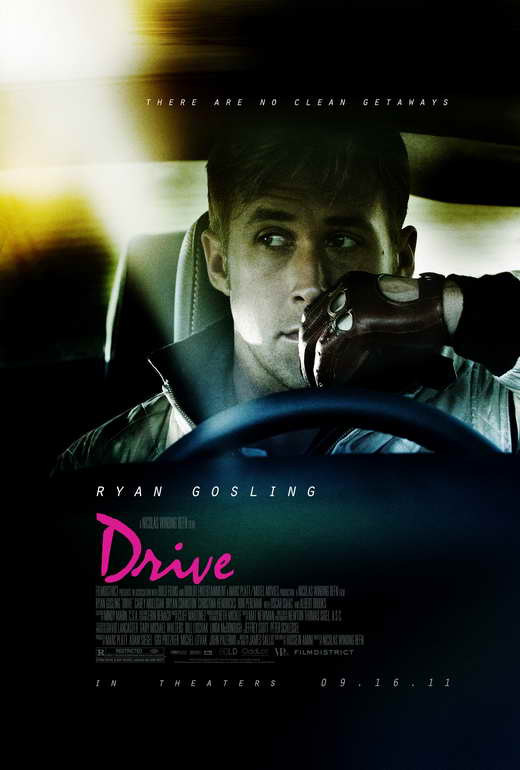 Hey everyone, today i'm going to talk about the black novel Drive written by the american James Sallis and published in 2005. This is the story of a stuntman specialized on the automobile cars in Pheonix, Arizona. He has no name, to make more money, he works the night as driver for any sorts of flights. One day, falling in a trap, his only friend is killed. After this tragedy, the only thing that he wants is the veangeance.
I like very much this novel, with a suspenseful story, this novel is very intense with his big moment of tension. The character of the driver is very surprising not like many anti-hero.
Now, we are going to talk about the movie. Directed by Nicholas Widing Refn and released in 2011. The driver character is played by Ryan Gosling (Numbers 2002) starring Carey Mulligan (The Great Gatsby 2013) and Bryan Cranston (Breaking Bad 2008). The story is exactly the same than the novel. The driver is an interesting character, Both complex and charming, he is never afraid by the world who surrounding him. Winding Refn won the best director movie for the film. Moreover at the 2011 Cannes film festival, Drive received a standing ovation, so I highly recommend to you.
For the anecdote Have you ever heard the song "Nightcall" ? Create by the french electronic compositor Kavinsky. the music was exclusively create for the film.