Misery Chastain is dead. Paul Sheldon killed her with pleasure. And all of this is quite normal because Misery Chastain is his creature, the main character of his novels. He made a lot of money thanks to her, but she also smothered him: his death finally freed him. Now he can write a new book.
A car accident leaves him paralyzed into the hands of Annie Wilkes, the nurse who takes care of him in her house. A perfect nurse who loves her books but doesn't forgive him Misery Chastain 's death. Then, nailed in his wheelchair, Paul Sheldon revives Misery unwillingly. Indeed he has no choice …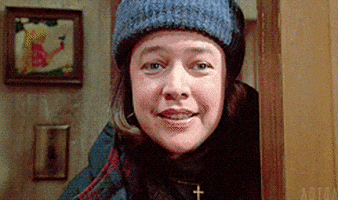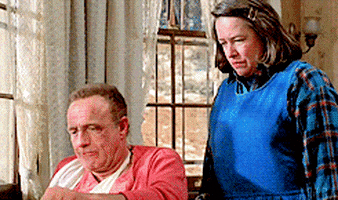 I must say that the idea of ??the admirer who sequestered her favorite author because he killed her flagship heroine is grandiose. Annie is completely crazy, Paul was really unlucky to meet a fan like this and he'll dearly pay what Annie considers as « betrayal ».The death of Misery is unacceptable to her and she'll employ all the most atrocious subterfuges to make the writer bend back on the denouement of his narrative.
Weirdly,  I loved Annie's character.The fact that she has absolutely nothing for her, amplifies our desire to know more about this woman. It's a bit an icon in her way, her madness fascinates and on each page I wondered how far she was ready to go and what were her limits. Behind an unpleasant and cruel torture facade she's a real drifter that does not have much in her life and and that's pretty sad .The atmosphere of the novel is simply perfect? As a claustrophobic, I felt like stifling throughout this reading. King has so well handled its context that we could believe we're in it.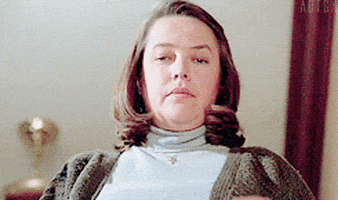 All the ingredients are gathered in these stressful closed doors, to put the nerves of the readers on edge.
Only Stephen King could write such a nightmare. I really recommend this nerve-racking  book and also the 1990's film with Kathy Bates and James Caan. ( gifs come from the movie)