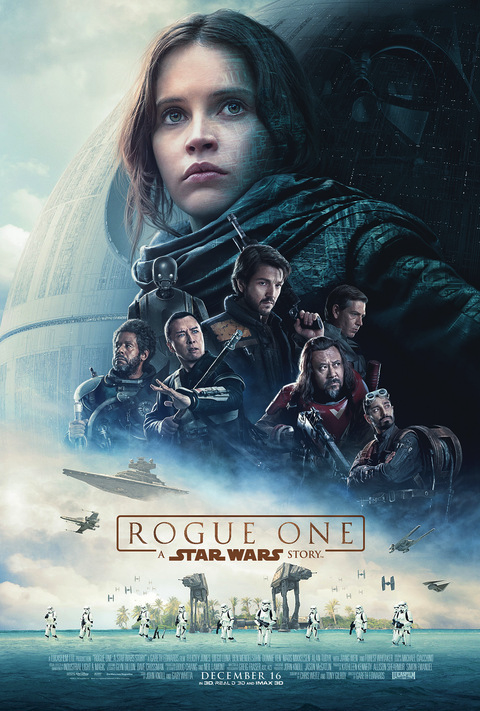 Hey everyone, I'm gonna talk about the new star wars movies or I should say a spin-off of one of the most famous saga in the world. This episode sets between the episode three and four of the franchise. Starring Felicity Jones, the story deals about the little crew of the rebellion against the sith darth Vader. The order Jedi is now vanished and the Empire controls the galaxy. The fate of the galaxy is between the hands of a young woman, Jyn Erso, Jyn is the only hope of the galaxy thanks to his father. I stop here for the story.
Indeed, I'm surprised, the film is perfectly staged by the young English director Gareth Edwards. The images of some scenes are very stunning as well as the landscapes in many planets. Rogue one is inspired by several conflicts historic like the world war two or also the Vietnam war for the battle of the end. The battle is set on the tropical planet Scarif.
Even if we have no light saber during the film, we have the great comes back of the great vilain Darth Vader. Vader is just incredible in every scenes where he appears. In brief Rogue One is one of the best film of this year. Consequently, this movie was amazing, I kind of wish that some of these scenes were not cut out, hopefully they can make them deleted scenes or an alternate cut. I recommend it for the fans and no fans.