Every morning, pupils are asked to say the pledge of allegiance (le serment d'allégeance au drapeau des Etats-Unis).
« I pledge allegiance to the Flag of the United States of America, and to the Republic for which it stands, one Nation under God, indivisible, with liberty and justice for all. »
« Je jure allégeance au drapeau des États-Unis d'Amérique et à la République qu'il représente, une nation unie sous l'autorité de Dieu, indivisible, avec la liberté et la justice pour tous »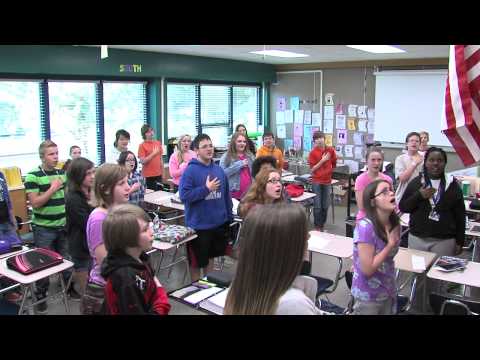 In 1943, the Supreme Court decided that a pupil has the right NOT to tell the pledge. But it not easy to rebel against traditions!!!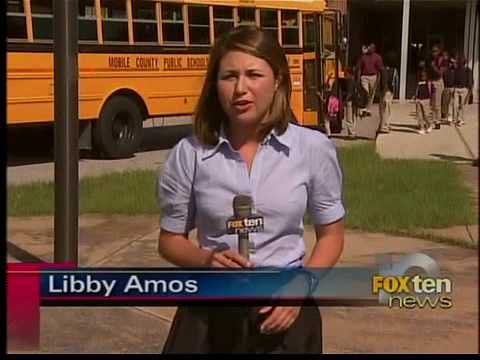 (à voir sur youtube)