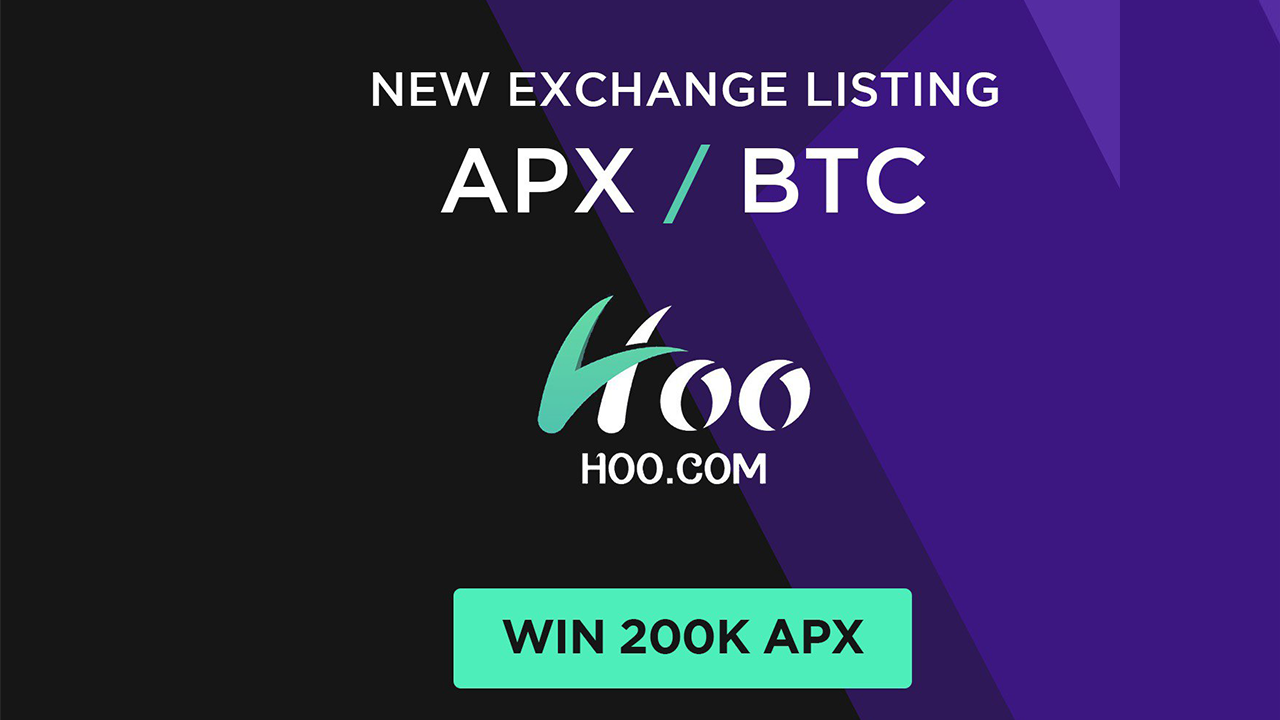 Starting from TODAY, you can now trade APX tokens against BITCOIN on Hoo.com! 💥
Just in time for the bitcoin boom and countdown to the bitcoin halving 🚀
Watch the Video tutorial ⬇️ BELOW ⬇️ to learn how to deposit BTC or APX into your Hoo.com wallet and use our EOS-Gateway!
https://www.youtube.com/watch?v=Glw3YLvzDD0&feature=youtu.be
Buying & trading APX Tokens has never been easier than with our new bitcoin pairing. 💰
In the video tutorial above, we are showing you exactly how you can trade APX/BTC, how to transfer your BTC to hoo.com and buy APX there, and how to transfer your APX from steem-engine through our EOS gateway to your EOS wallet and then to Hoo.com.
And best of all: the whole process of the tutorial is done on your Smartphone 📱
What you need to follow the tutorial above:
Bitcoin wallet
EOS wallet (for example wombat mobile wallet)
Steem account credentials for steem-engine.com
Hoo.com account
---
Trading Competition & Airdrop with a 200,000 APX prize pool 💸
💸 APX TRADING COMPETITION
🔸 Duration: 15:00 on Apr 30, 2020 – 15:00 May 10 (UTC+8)
🔸 Prize pool: 100,000 APX
Rules: Hoo will collect the net-buy volume (net-buy volume = buy – sell – withdrawal)
of APX/BTC of our users during the campaign. The top 3 users with the highest net-buy volume will share a 100,000 APX prize pool.
⚠️ AIRDROP
What are the requirements? 💭
If you are not registered on Hoo.com yet, please register first.
Please deposit at least 500 APX from an external account, or trade at least 500 APX.
💰Users who meet the requirements will get a 100 APX airdrop each.
🔸 Prize pool: 100,000 APX
---
Happy Trading 📈 and good luck to everyone with the trading competition 🍀
---
If you have any questions about APPICS, you can ask our admins on Telegram:
APPICS – South Korea APPICS – Deutschland APPICS – Russia APPICS – Nigeria APPICS – Bangladesh APPICS – South America
https://i.imgur.com/zURiKQU.gif
---