1. The Queen is lost in London. She has sent a note to a Royal Guard to explain where she is.
Dear Charlie,
You are at the Tower of London.  Cross the Thames   Walk down Tower Bridge
Take Great Dover Street.   Turn left    Take the third road on the right
Walk past Cleopatra's needle.   Turn left.   I am sitting on a lion .
See you soon
2. Look at the map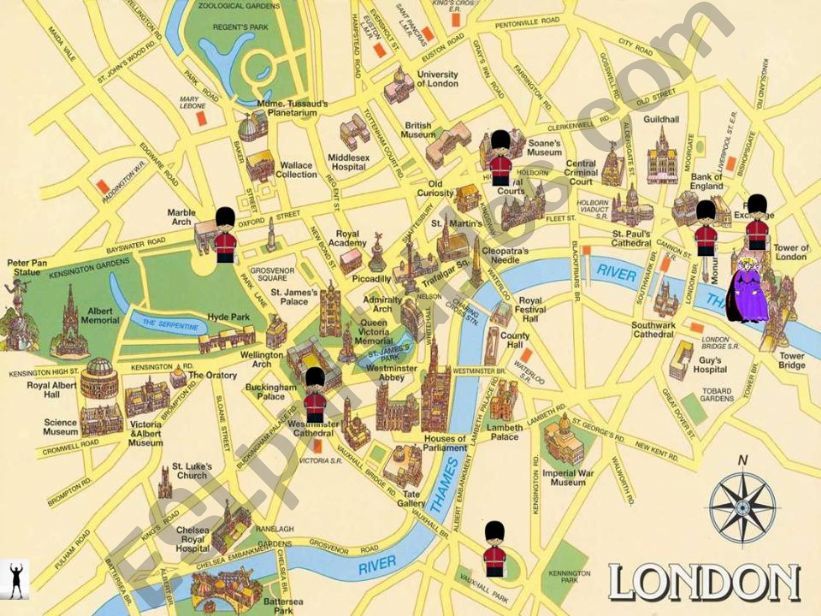 https://www.thinglink.com/scene/357176935547142146
3. Recopie les instruction dans ton cahier et réponds à la question : « Where is the Queen? »