Jumanji is a fantasy children's picture book written and illustrated by Chris Van Allsburg, an American author, and published in 1981. Everyone knows the story thanks to the famous film directed by Joe Johnston in 1995, with the most excellent Robin Williams.
'Jumanji' is a Zulu word meaning 'many effects'. In the original story, Judy and Peter Shepherd are two children who go in a park, while their parents are out for the evening, because they find deeply boring. In this park, they find a game which seems to be abandoned and which called Jumanji. So, they take the game home. In this one, they discover a warning message: 'Do not begin unless you intend to finish' . The most unlikely events will occur…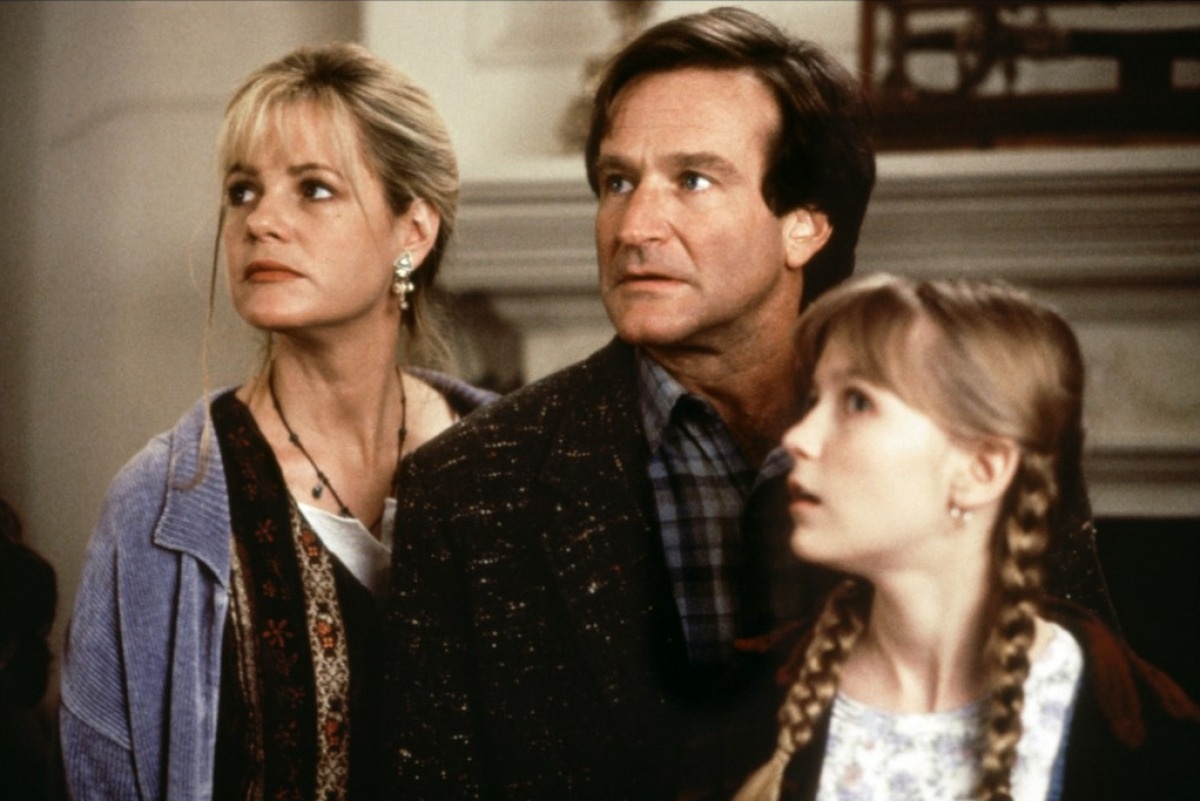 Bonnie Hunt, Robin Williams and Kirsten Dunst in Jumanji (J. Johnston, 1995)
The famous film is slightly different: at the beginning, the game ensnared Alan Parrish in the jungle of Jumanji many years while he and Sarah Whittle were playing in 1969. Twenty-six years later, Peter and Judy (Kirsten Dunst), who are orphans in this adaptation, settle, with their aunt, in the Parrish's former house and find the game in the attic. They manage to take out Alan (Robin Williams) but they must find Sarah (Bonnie Hunt) to finish the game because Peter and Judy have continued the part of 1969.
This film is dazzling for its special effects. But it is excellent thanks to Robin Williams' performance. It was a great actor, funny and touching at the same time. He was an eternal child, notably in this film, but also in life. He was and will always be my favourite American actor…
You can see the trailer here for more details on this film:
[youtube]https://www.youtube.com/watch?v=5p18zqZmeiI[/youtube]