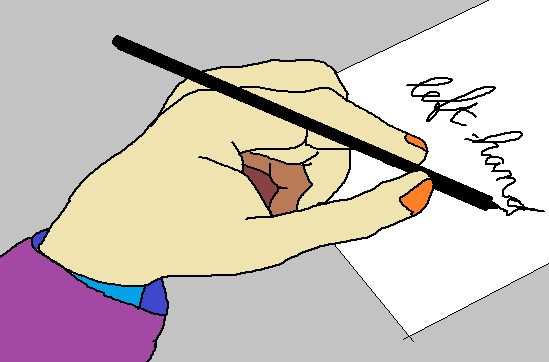 Comment écrire une lettre informelle, par exemple à un copain ou un correspondant? Voici un modèle qui peut être adapté selon les situations.
1) Si le destinataire risque de ne pas la connaître, tu notes ton adresse en haut à droite.
2) En dessous, tu fais figurer la date.
3) Si tu connais bien la personne, tu peux commencer ta lettre par :
– Hi Vic,
– Hello Jen',
– Dear John, Dear Sandy
Si tu la connais un peu moins bien, tu écris :
– Dear Mr + nom de famille pour un homme
– Dear Mrs + nom de famille pour une femme mariée
– Dear Miss + nom de famille s'il s'agit d'une jeune fille célibataire
– Dear Ms + nom de famille s'il s'agit d'une jeune femme mariée ou célibataire
4) Le corps de la lettre doit être écrit en phrases courtes, les contractions sont admises (= I'm, don't, there's, …) , de même que les tournures familières si ton correspondant est un intime. Attention quand même à ne pas te montrer grossier! 😉

Quelques conseils :
– ne parle pas que de toi. Essaie au contraire de trouver des sujets qui vont intéresser ton correspondant.
– n'hésite pas à parler d'amis communs, de projets futurs, etc…
Attention! Si tu as une raison particulière d'écrire ta lettre, ne la noie pas sous un flot de détails insignifiants!
Pour remercier quelqu'un de son courrier précédent

Many thanks for your letter which arrived yesterday / on Monday/ …

It was great to get your letter.

 

Pour demander des nouvelles

How are you doing ?
How is everybody at home ?
How are those wonderful brothers of yours ?
I hope you are feeling better.

 

Pour s'excuser d'être resté longtemps sans nouvelles

It's been a while since we wrote.
Sorry for not writing for so long.

 

Pour reprocher à quelqu'un de ne pas avoir donné de ses nouvelles

I thought you'd never reply to my last letter !

Pour dire qu'on écrit pour une raison bien particulière

I'm writing to ask you a favour.
Please, let me know as soon as possible.

 

Pour signaler qu'on n'a plus grand-chose à raconter

Bye for now.
I'd better get going.

 

 …

 …
5) Voici quelques tournures bien utiles pour terminer ta lettre :
– I would like very much to hear from you oftener
– Write soon and tell me how you are
– I love you and miss you,
– I hope to hear from you soon,
– I'll write again soon,
– Give my regards to your parents,

6) les formules de politesse :
– Lovingly,
– Your affectionate friend,
– Love, … / Lots of love, …
– Best wishes,
– Regards, / Kind regards, / Best regards,
– Yours forever (à réserver à son amoureux ou son amoureuse!)
– Take care,
– See you soon, I hope
7) N'oublie pas de signer et de faire des bisous en ajoutant des x devant ton prénom!
Pour voir un exemple de lettre informelle, clique ici!
Retour page ECRIRE EN ANGLAIS